Dallas Office
214-932-9106
1910 Pacific Avenue, Suite 6030
Dallas, Texas 75201
---
---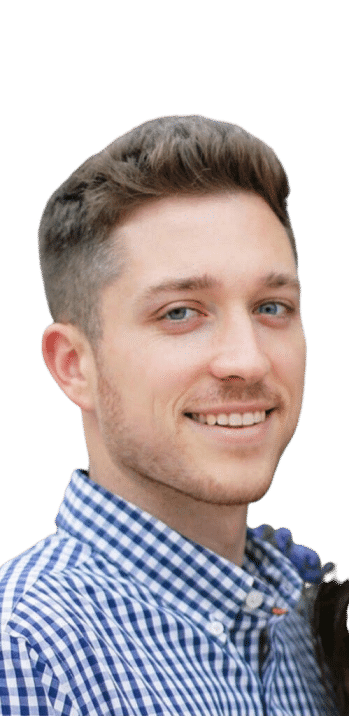 Dakota Wrinkle, Real Estate Attorney
Dakota Wrinkle handles operations for our office in Dallas, Texas. Although located in the DFW metro, he serves clients throughout all of Texas and Oklahoma. Dakota listens intently and truly understands client goals. Using a practical approach, he works hard to resolve issues in the most timely and cost-efficient manner possible. Dakota focuses on property law and real estate law, but his strong litigation background allows him to serve clients with a variety of legal needs.
---
I had the great privilege of working with Dakota. He was very knowledgeable in the area of real estate law. He was very prompt and gave us answers when we needed them. Dakota goes above and beyond to meet the needs of his clients, i would highly recommend him!

elly lango
15:03 08 Oct 21
Lawyer Dakota was extremely helpful when we needed his legal advice and direction. He was available and reviewed our case promptly. He went through all our documments faster than we expected and responded quickly. Where as we could have lost a lot of money he gave us solid good legal advice that ended up saving us alot on our finances and multiple alternatives to handle our situation. Dakota is well vast with real estate law. Many lawyers are very busy it's hard to get intouch with them but Dakota was exceptional. I highly recommend Dakota for legal issues regarding real estate and whatever areas he is credentialed.

Priscilla Lango
03:17 08 Oct 21
I worked extensively with Dakota Wrinkle in the past, and he has always had one of the best work ethics wherever he works. He also has the utmost integrity. He continues to improve himself as an attorney and individual. I would highly recommend Dakota Wrinkle at Jones Property Law.

Colton Richardson
15:40 25 Aug 21
I am a licensed attorney in the state of texas. I had a very complex matter that was out of my wheelhouse so I had to work with local counsel in DFW. Dakota Wrinkle really knows his stuff and how to get a case handled professionally. While most attorneys are impossible to get in contact with Mr. Wrinkle was extremely responsive and even gave out his personal line. As a fellow attorney I would recommend his services to any of my friends, clients, or colleagues.

Jesse Kizewski
14:14 20 Aug 21
responsive and very responsible to have my concerns sorted out in only two days!

Dakota wrinkle is an upstanding attorney who works hard for his clients

Luke Adams
01:15 29 Jul 21
Dakota is a top-notch professional.

Jeff Solof
18:51 28 Jul 21
Dakota Wrinkle saved my hyde. Excellent attorney. Easy to speak with, very responsive. I am so happy I contacted the law firm . Recommend highly.

Henry Moreno
22:35 24 Jul 21
---
Practice Areas
Real Estate Investing & Creative Financing
Real Estate Litigation and Property Disputes
Commercial or Residential Real Estate
Quiet Title, Probate, and Estate Planning
Leasing and Landlord/Tenant
HOAs and Property Associations
---
---