---
Bad lawyers leach away your profits.
Most real estate professionals understand why Shakespear's "kill all the lawyers" became such a popular phrase. As a lawyer myself, I'm not out to degrade my own profession. But I do recognize the flaws of the legal industry, and I know how those flaws can harm investors and landlords. Here's what to avoid:
Don't pay an exorbitant rate to a lawyer who doesn't even focus on your industry.

Don't wait weeks for a call back from your attorney.
Don't pay thousands for low-quality and unspecialized documents.
Don't buy stray legal advice when you could have a long-term legal partnership.
Bad lawyers may siphon away your profits, but bad legal issues can completely drain the tank. I've seen title issues, vendor disputes, contract mishaps, and a variety of other legal issues wreak havoc on investors. Many of those issues had financial consequences well over $10,000 (or more).
Good lawyers turn problems into profits.
A good real estate attorney knows how to identify a legal problem causing an asset to be undervalued, solve the problem, and reap the profits. Like replacing an ugly carpet, fixing a legal problem increases the value of the real estate. To that end, your attorney should be a long-term member of your team, allowing you to fix title problems, enter profitable contracts, remove bad tenants, buy distressed assets, change zoning status, or subdivide property (to name only a few).
We offer a membership program.
To better serve our investor clients, we offer a membership program that includes VIP direct attorney access, discounted attorney rates, and a complementary legal strategy session. This helps us form long-term partnerships with professional clients, drive greater value, and provide a higher level of personalized service.
---
What are the member benefits? VIP Direct Access to Attorney
Whitelisted on our VIP list for faster response
Call, text, or email your attorney directly

No more reception or scheduling 20% Discount on Attorney Rates
Our standard hourly rate is already low

As an investor member, your rate is even lower

After a 20% discount, your rate is $180 / hour Free 1 Hour Strategy Session
Start with a complementary strategy session
Meeting or phone call with Ryan Jones, firm owner
Discuss your business goals and legal needs

Identify legal tools and strategies

unique to you
---
Who is the membership for?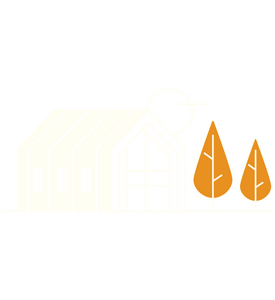 Real Estate Investors
Our firm was founded to serve real estate investors. To that end, our attorneys focus on the areas of law impacting investors, such as transactions, disputes, leasing, landlord/tenant, LLCs, title, quiet title, probates, mortgages, financing, and more. See our services page for more.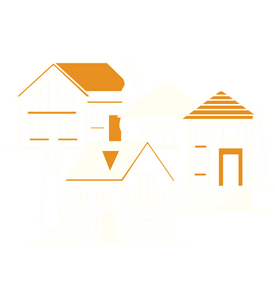 Brokers and Property Managers
Real estate agencies and property managers go hand-in-hand with real estate investing. Many brokers and managers invest themselves, and many serve a clientele of investors. Our unique focus on property law makes us an ideal partner for real estate agents and property managers.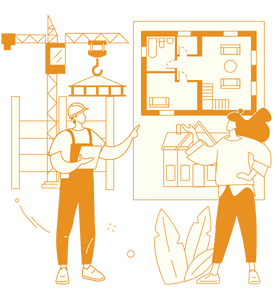 Developers and Builders
Real estate developers and builders generally have recurring legal needs best served by a long-term attorney with detailed knowledge of the projects. We can act like an in-house counsel, but at a fraction of the cost. Delegate away the legal nightmare, and reclaim your valuable time.
---
Membership Pricing $95 per month
(Cancel Anytime)
---
Highly Reviewed
With an average rating of 4.8+ on Google, we're confident that clients find great value in our services. If for any reason you aren't happy with our firm, we will find a way to make it right and help you find a better solution. We care more about long-term satisfaction than short-term profits. That's why our firm is so highly reviewed.
---
---
"Ryan is very responsive and provides professional/sound advise while always keeping his client's best interest in mind. All costs are openly discussed up front and requires no follow-up when taking action or providing deliverables to meet timelines. We appreciated his dedication to our case and would definitely recommend!"
— Glen Cabarcas
---
---
Legal problems are like ugly carpet. They can lead to profit.
A physical renovation removes surface level flaws that have scared away the ordinary consumer, thereby increasing the market value of the property. Rather than seeing flaws, professionals see solutions, which allows them to identify hidden value and capitalize on market inefficiencies. This concept usually applies to physical flaws (such as ugly carpet), but it can also apply to legal flaws (such as title defects). However, legal flaws are more complex than physical flaws, so some investors are unable to look past legal flaws.
Just as the ordinary consumer shies away upon discovering an ugly carpet, many investors shy away upon discovering legal flaws. This creates an opportunity for those investors who are able to imagine solutions to legal flaws.
What type of "legal flaws" can be cured to increase the market value of a property?
Fixing title defects
Removing bad tenants
Subdividing property
Changing zoning status
And these are only a few examples. By studying the legal tools most likely to increase property value, our attorneys have become ideal partners for real estate investors.
---
Nationwide solutions.
Your investing goals are not limited by geography, and neither is our legal counsel. Although we take a highly personal approach to practicing law, we also conduct business online to increase speed and decrease cost. This allows us to handle legal needs throughout the country, using local contract attorneys when necessary. We have multiple physical locations, but even if we do not have a physical location in a given state, we can still support your investing goals through online business and local contract attorneys.
---
We're on BiggerPockets
Although we're attorneys first, most of us also take a keen interest in real estate investing. See Ryan's BP profile. By staying connected with the investor community, we seek to understand your business objectives and challenges on a deep level, so that we can become an effective long-term member of your team.
---
How to join our membership program.
Join now using the links below, or contact us with questions.
$95 per month
(Cancel Anytime)