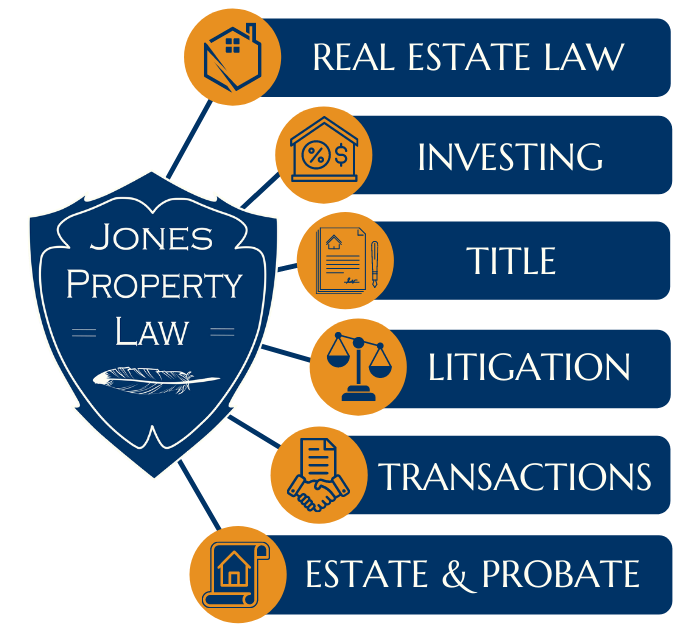 ---
Work with our real estate attorneys to solve a property problem.
---
We clean up the legal mess. You stay focused on what matters most.
--- Find out what we do best. Review attorney service areas. No mysterious pricing. Easily find out what a solution might cost. Schedule a free intro call or office meeting with an attorney.
---
Reviews & Ratings
We're confident that clients find great value in our services. If for any reason you aren't happy with our firm, we will find a way to make it right and help you find a better solution. We care more about long-term satisfaction than short-term profits. That's why our firm is so highly reviewed.
---
---
---
About Us
Our Locations and Service Areas
We have access to a network of attorneys and contract attorneys that allows us to provide solutions in most any US State. Our documents can be purchased from anywhere, and our legal services can be provided entirely online if necessary. However, we also have physical office locations in Oklahoma and Texas. But even if you aren't close to an office, we can still help. We resolve many issues remotely, saving you the hassle of office visits.
What is property law?
Property law refers to any area of law involving real property rights. "Real property" is another term for real estate. Real estate is the land itself and anything permanently attached to it (a house or a building). Rather than spreading our efforts and expertise too thin, we focus exclusively on property law.
What type of attorneys are we?
Different terms get thrown around to describe an attorney who deals with property law, such as real estate lawyer, property lawyer, or estate planning lawyer. All of our practice areas share the same knowledge base: property law. We have some attorney focused more on estate planning, others more on transactions, others on title, others more on litigation, and so on. Our attorneys work together to provide the highest quality solutions at the lowest possible cost. For example, an estate planning attorney may need the expertise of a real estate attorney to help finalize conveyances or fix certain title problems. This exchange of property law knowledge occurs easily within our firm, since we have real estate attorneys, property lawyers, and estate planning attorneys all on the same team.
---
Recent Articles
Landlord Tenant Law
When the lease is over, a tenant is allowed to take any personal property (moveable) but generally m…
---
How to Get Started ---